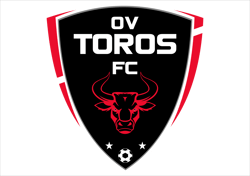 TOPSoccer - Fall 2023
Welcome to the TOPSoccer program!
TOPSoccer (The Outreach Program for Soccer) and is a community-based soccer program that is designed to meet the needs of the children age 7 and older with physical and/or mental disabilities. The program is geared towards player development rather than competition.
Our goal is to provide a safe environment in which the player can participate in a soccer program, based on ability, not age. The ability and participation level of these Players is diverse.
TOPSoccer players require physical activity for optimum health and the opportunity to participate in organized sports. Participation in the TOPSoccer program can help the player develop a positive self- image and self-confidence. For many of these Players, this will be their first experience in organized team sports.
- $75.00 per player and includes a full uniform and picture day.
- 10 weeks x one hour sessions/games will be held on Sundays, 11am to 12pm.
- OVYSL offers this program in the Fall season only.
- All sessions are run at PA Walsh Elementary fields in Morgan Hill.
Contact info
John Carrillo at carrillojs2378@verizon.net for more information on how to register and how the program will run.