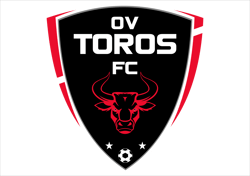 Pre-Competitive Program
What is the Pre-Competitive Academy program?
The Pre-Competitive Academy program is in place to help bridge the gap between recreational soccer and competitive soccer. The program looks to prepare a player for the competitive soccer environment fully. Additionally, the program provides parents and players with an idea of what competitive soccer is and sees whether soccer is the sport for them without committing to the full year of competitive soccer.
When does the program start?
Fall Dates - Starts August 28th, appx. 8 week season
What will the player learn within the program?
Develop technical skills and how to use these within a game. Develop their tactical understanding, including positions within the 7v7 game, and how each position has different responsibilities. Being able to put all technical and tactical skills into a game situation. Being able to work as a team to play good soccer.
What does the program consist of?
1 x 1.5 hour per week practice with a professional coach as a training squad. Game days/play dates against other comp club pre-comp academy teams. End of season player evaluation2 training/game day jerseys. A specific curriculum designed to maximize player development.
What do I have to do to get into the Pre Comp Academy Program?
Players will be identified within our Rec program and invited to join the Pre-Competitive Academy by a Professional Coach and/or Jordan Mills (Pre-Competitive Lead.) **All players have to be a part of the 2023 Fall Rec program as well**. We will also be holding tryouts throughout the season. If you would like to be considered for the Pre-Competitive Academy, please contact Jordan Mills at Jordan.Mills@ovtorosfc.com and a spot may be offered pending a player assessment.
What sort of players and parents are we looking for?
We are looking for players and parents who show the following: A love for the game of soccer. A desire to improve their soccer skills within a team environment. A desire to play competitive soccer in the future. A commitment to show up every week.
Whom do I contact if I have a question?
If you have further questions, please contact Jordan Mills at Jordan.Mills@ovtorosfc.com