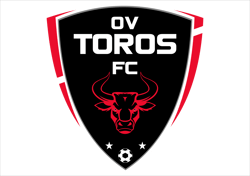 Live and Play like Meghan to Kick Out Blood Cancer
Meghan Noyes was a former player and coach for the OV Toros. After a three-year battle with leukemia, she passed away in October 2022 at age 26. Meghan was a fierce competitor on the soccer field, and a joy to all who knew her.
OV Toros has partnered with "Live and Play Like Meghan" to raise awareness for the fight against Blood Cancer. There are multiple activities during the month of September to allow Toros teams and families to participate. All competitive players will wear custom orange jerseys during September games. (Jerseys will be handed out the week of August 28th at practices.) Kirigin Cellars will be offering concessions at weekend games, and they will donate a portion of their proceeds to "Live and Play Like Meghan".
The easiest way for friends and families to donate is to click here. Your donation will power innovative research, new and safer treatments, support services and advocacy for kids.
Upcoming events:
Sat. Sept. 2nd - "Be the Light Night" at PayPal Park
SJ Earthquakes VS. Minnesota United
Kick off 7:30 PM
Click here for discounted tickets
Wear Toros jerseys to the event
Sat. Oct. 14th - "Light the Night" 6-8 PM
San Jose Giants Excite Ballpark
588 E. Alma Ave., San Jose
Register here and receive a free lantern
Wear Toros jerseys to the event